Barça, Amsterdam

Venue Details
Address:
Marie Heinekenplein 30-31, 1072 MH, Amsterdam
Telephone:
+31 20 470 4144
Opening hours:
Sunday - Thursday 11:00-01:00 & Friday - Saturday 11:00-02:00.
Website:
Barça is a trendy bar-restaurant located at the Marie Heinekenplein in the Amsterdam Pijp area, one of the most exciting nightlife areas of Amsterdam.
Barça is known for its large sun terrace that will also provide guests with a comfy stay during cold nights due to the terrace heaters.
Guests can enjoy many specialties like Spanish Tapas, and Montaditos, Tostados, but also choose from an extensive lunch and bar menu. Naturally Barça is not lacking Spanish wines and Cava's (Catalan sparkling wine), these are well represented!
The stylish and cozy interior is dominated by gold, brown and copper tones that give it a warm atmosphere. The furnishings, along with the ability divide Barça into several booths, make this an excellent location for giving dinners or larger gatherings. Besides all of this, Barça is neither neglecting its night life ambitions as it is the only venue in the Pijp area with both a DJ booth and dance floor.
Barça on Twitter

Video of Barça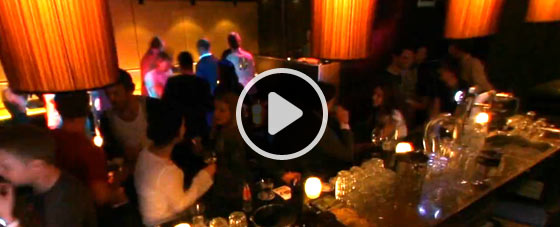 Location Map for Barça
Venue changed or closed? Contact us and let us know.
Best deals for your visit