MOMO Restaurant, Bar & Lounge, Amsterdam

Venue Details
Address:
Hobbemastraat 1, Amsterdam
Telephone:
+31 20 671 7474
Opening hours:
Sunday - Thursday 10:00-01:00 & Friday - Saturday 10:00-02:00. See website for Kitchen hours.
Website:
For a slice of New York and London in Amsterdam, there's nowhere quite like MOMO for Pan-Asian cuisine, cosmos and the ultimate chill-out.
Award winning restaurant MOMO Restaurant, Bar & Lounge is one of the trendiest restaurants in Amsterdam and blends the flavours and colours of the Far East with the style and sophistication of the West. Taking its name from the Japanese word for blossom and beauty, MOMO is a fresh new creation to be experienced; an endless journey which has no set rules, but instead asks you to be creative and follow your own path.
Diners choose from small tasting plates through to large and extravagant sharing plates from lunch through to late evening. The array of pan-Asian food is freshly prepared in the open-plan kitchen by a team of world-class chefs, hailing from as far away as Japan, Thailand and Malaysia. The menu range from sushi, ceviche, meat to seafood dishes like seared marble beef, pan-fried scallops with sweet corn puree and XO sauce, lamb chops, grilled mussels with creamy garlic coriander sauce and black cod.
Fancy a cocktail at the award winning MOMO bar? Take a seat at our chrome-embellished 360-degree bar and watch the expert mixologists create anything from a simple gin and tonic to a watermelon vanilla Martini in a flash with their shiny cocktail shaker. Our award-winning Shaker Boys have created an exciting menu of classic and ingenious selection of wine, champagne, beer, spirits and sake with some Amsterdam personality.
Let's get caught up in the dj's beats. MOMO hosts a resident DJ every Thursday, Friday, Saturday and Sunday, offering the perfect excuse to chill the night away to upbeat lounge tunes. The rest of the week brings a more chilled-out vibe.
Video of MOMO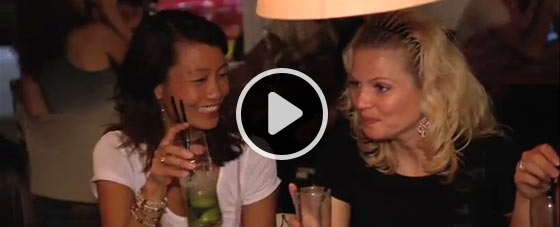 Location Map for MOMO
Venue changed or closed? Contact us and let us know.
Best deals for your visit