Studio 80, Amsterdam

Venue Details
Address:
Rembrandtplein 17, Amsterdam
Telephone:
+31 20 820 0670
Opening hours:
Wednesday 23:00-03:30, Thursday 23:00-03:30, Friday 23:00-05:00, Saturday 23:00-05:00
Website:
Since Studio 80 opened its doors in the summer of 2005, the club on the Rembrandtsquare in the centre of Amsterdam has made its name as one of the coolest underground venues in Europe.
Set up as a non-commercial platform for electronic music, it presents weekly clubnights from wednesday till saturday and an eclectic programme that focuses on new house, tech-house and techno.
Studio 80 undoubtedly has led the way in introducing a whole breed of great dj's to a new generation of Amsterdam clubbers, from Luciano, Steve Bug, Jimpster, Solomun, dOP, Pan-Pot and Matthias Tanzmann to Soul Clap, Damian Lazarus, Seth Troxler, Gavin Herlihy, Slam, Heidi and Matt Tolfrey.
Small and intimate, with a capacity of 550 visitors divided over two music rooms, Studio 80 is definitely not a flashy place, but totally committed to the one thing that really matters: the music.
The two rooms are separated by a small studio, which hides a fully equipped internet radiostation. Here a selection of the best sets recorded during the nights is broadcast 24/7. The internet radiostation is one of the reasons Studio 80 made its name internationally, the other being the word of mouth from all the international dj's who played the club and were impressed by the friendly vibe, the quality soundsystem and the great crowd that's really into the music.
Studio 80 director Gert van Veen has been around since the birth of Amsterdam house and techno in the early ninenties, both as producer (Quazar) and party organisor (Welcome to the Future, now also a yearly open air festival near Amsterdam). He gathered a group of young, enthusiastic people around him (Jaap Mutsaers, Sebastián Astudillo and others) to form a strong team which managed to turn Studio 80 into a club with cutting edge line ups yet an old school partyvibe, where together, the dj and the crowd on the dancefloor create an intense, ecstatic vibe.
When the 80 is rocking, the energy of the place is really bouncing off the walls. No wonder the club also is the homebase of Amsterdam's finest: dj's and producers like Joris Voorn, 2000 and One, Steve Rachmad, Lauhaus, Boris Werner, Julien Chaptal, Kabale und Liebe, Daniel Sanchez, San Proper and the many artists that form the next generation of Amsterdam house and techno.
Studio 80 on Twitter

Video of Studio 80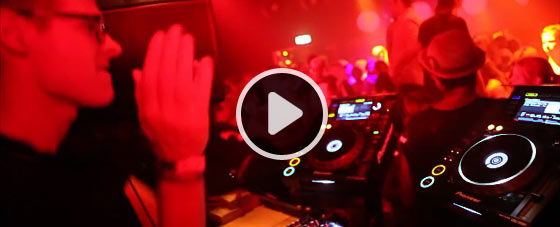 Location Map for Studio 80
Venue changed or closed? Contact us and let us know.
Best deals for your visit